4D attractions are taking theme parks by storm, with more and more opening their doors every year. But what is a 4D attraction?
A 4D attraction, or film, is a presentation system that combines an amazing 3D film with physical effects in the theatre that are synchronized with the happenings on screen.
Some of the effects that viewers many encounter during a 4D film could include rain in the form of mist, wind that is blown by air jets, vibrations set off by the seats and variations of lighting, for example, strobe lighting.
Most 4D films at theme parks are housed in custom-built theatres at very special venues like theme parks. We have put together a list of three amazing 4D attractions that you should visit and see, if 4D films are of interest to you:
Underworld 4D – motiongate™ DUBAI, Dubai

If you loved the Underworld movies, you will love the 4D attraction that was inspired by the movies so much more that is located at a brand new theme park in Dubai that opened its doors last month.
A complete multi-sensory experience that will take you on a journey through 800 long years of war between Vampires and Lycans, viewers will roam corridors that are found in the deepest, darkest areas of the Vampires' coven.
You will come across walls lines with weapons and paintings, and then be thrown into an epic attack lead by the humans on the Vampire coven, while a Death Dealer and an Ancient Elder embark on a rescue filled with action and suspense.
Shrek 4D – Universal Orlando, Florida

A whole new chapter filled with adventure and green ogres, of course, Shrek 4D follows a story where Farquaad returns in a ghostly form with the aim of kidnapping Fiona.
However, it won't be that easy with the hilarious green ogre, Shrek, and his much-loved sidekick, Donkey, hot on his tail in pursuit.
Viewers of this 4D film will be thrown into an action-packed chase as Shrek and Donkey search high and low for Fiona, both on foot and on the back of a fire-breathing dragon, plunging over waterfalls and enjoying the excitement along the way.
4D Cinema – Drayton Manor, United Kingdom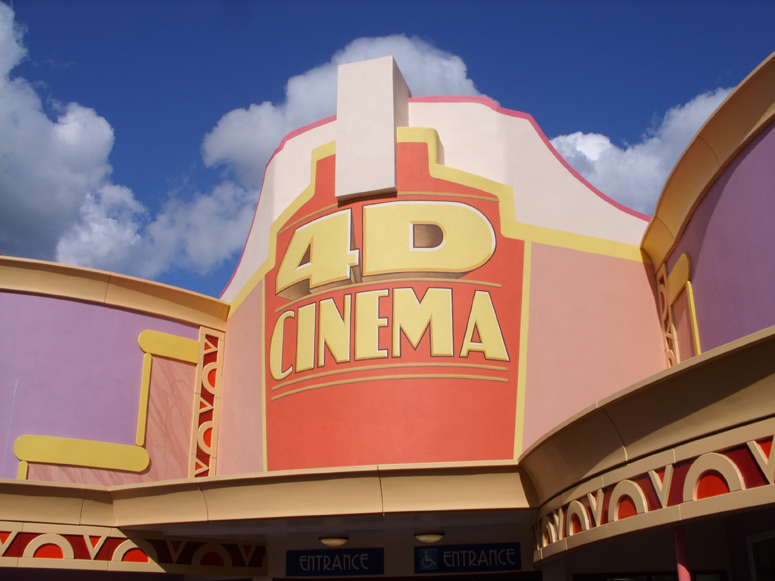 Drayton Manor's 4D Cinema line-up changes frequently, with only the latest shows being available to visitors.
At the moment, a Yogi Bear adventure is showing, bringing the much-loved, picnic basket stealing, bear to life for little ones and parents alike.
During Yogi Bear 4D Adventure, viewers can expect to join the fur ball and his friends – yes, that means Boo Boo – on adventure to prove that Yogi is in fact smarter than an average bear.
Getting up to his old tricks, viewers have the opportunity to step into Yogi's world and witness first-hand what a day in the life of Yogi is really like. Sounds like an adventure I would not want to miss out on!
If you are a movie buff looking for a new and exciting way to experience some of the best, newest and most popular movies around, an amazing 4D adventure will be right up your street!