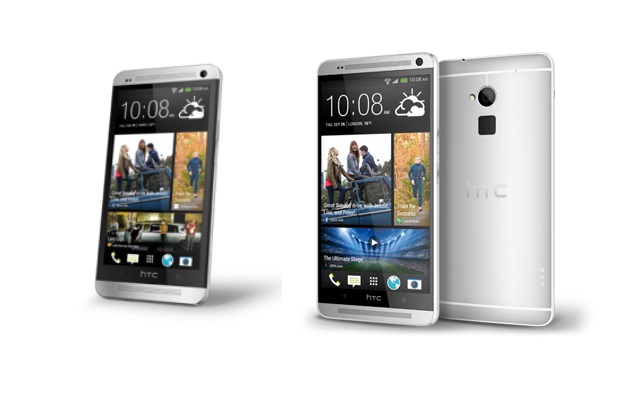 Google and HTC partnership seems to be a boon for HTC smartphone owners, as the search engine giant has announced that it will be offering 25GB to 50GB free Drive space for select HTC smartphones launched in 2013.
The Internet giant has so far not revealed the number of the 2013 models from HTC entitled to free Drive space, but has named HTC One and HTC One Max to be included in the offer. The HTC smartphones will be offered the additional cloud storage space for a limited period, which is two years.
Google Drive's support page notes that HTC's latest phablet, the One Max will be receiving 50GB additional cloud storage for two years, while HTC One users will be getting the '25GB free Drive space' offer only after upgrading to Sense 5+. As per Google, the HTC One will get a notification on the Drive app for the free additional storage only after updating to Sense 5.5.
The HTC One Developer Edition will not be entitled to the free cloud storage because of its unlocked bootloader, says Google.
Google adds: "The offer must be redeemed before January 1, 2016. For most devices, you'll have your storage for 2 years, starting on the date you redeem the offer." In addition Google also suggests, "You'll only be able to redeem one offer one time per device. You may redeem one +50GB offer and one +25GB offer on two eligible devices using the same Google Account. You may not redeem the offer of the same type on more than one account within a 12 month period."
HTC launched its much awaited phablet, the One Max earlier this month. It comes with a 5.9-inch full-HD LCD display and runs Android 4.3 Jelly Bean out-of-the-box with HTC's Sense 5.5 UI on top. The HTC One Max follows the same design as that of company's flagship smartphone, the HTC One.
The HTC One was launched in April this year. It features a 4.7-inch screen with 1080p display. It is powered by a 1.7GHz quad-core Qualcomm Snapdragon 600 processor along with 2GB of RAM. The smartphone runs on Android 4.1 (Jelly Bean) along with a brand new Sense UI
Ketan Pratap, October 25, 2013
Tags:
Google
,
Google Drive
,
HTC
,
HTC Mobiles
,
HTC One